You've probably discovered that there are numerous free Google tools at your disposal. But do you know which ones can help your digital branding efforts?
If not, you're not alone.
Image Source: resellerclub
Would you believe many content marketers struggle with making the most of the various free Google tools? In fact, a recent study found that less than 50% of B2B marketers say they're effective at content marketing.
There are so many free Google tools offered that it can be hard to know where to begin.
Below is a short-list of my favorite free Google tools for digital branding and content marketing to get you started.
7 Free Google Tools All Digital Branders Should Use
1. Google Analytics
Google Analytics is one of my favorite free Google tools because it provides you with a quick snapshot of performance over time.
This is incredibly helpful for keeping on the right track to achieve your goals.
Google Analytics also provides a wealth of information about your website's visitors, including the following information:
Demographics — Learn about the people that make up your audience. Demographics include things like gender, age, income level and geographic location.
Social engagement — You can find out which social networks visitors are coming from and how they're interacting with social plugins on your own site.
Tech used — You can see what browsers, operating systems and other networks visitors are using to view your site.
Mobile info — You can see how many of your users are using mobile and whether or not you should optimize your site to fit the smartphone's screen — you should.
Traffic sources — Do you know your site's main traffic sources? You can by analyzing search engines, other websites, direct traffic and your RSS feed.
Top content — You can see the top performing piece of content and the worst. This will help you as you continue to produce new content.
What leads to conversions — You can also establish goals in Google Analytics to see which of your site visitors convert. Examples of goals might be purchasing a product or signing up for a mailing list.
SEE ALSO: How to Best Use Goals in Google Analytics
2. Google Alerts
Want to stay in the loop? Google Alerts is essential.
Google Alerts keeps you apprised of the latest news, and lets you know anytime someone mentions your brand, whether on a 3rd-party review site, or even a social network, blog or forum.
You can have the search results sent regularly to your inbox or RSS reader.
You can use this same technology to keep up with your competition and see where they are getting mentioned.
3. Google Trends
Occasionally the well runs dry. So how do you consistently produce quality content for your blog?
Enter Google Trends.
Google Trends is the perfect brainstorming resource for new blog posts.
SEE ALSO: Brainstorming Tactics for Content Creation
The tool allows you to see topics currently trending, as well as the current news stories trending. With luck, you can find a topic or news story with a connection (even a flimsy one) to your brand and make your next blog post culturally relevant.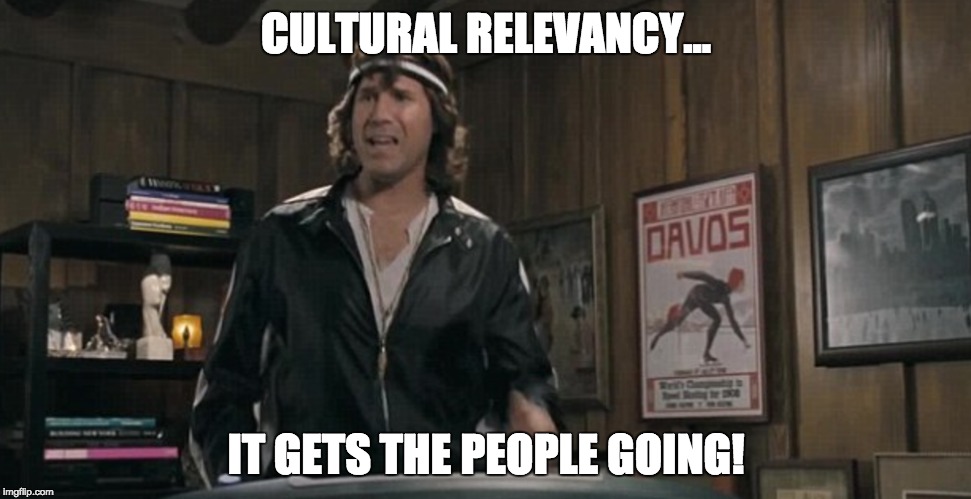 4. Google Adwords: Keyword Planner
The Google Keyword Planner is one of the best tools I know to conduct keyword analysis for your brand.
It is user-friendly, with an intuitive interface and that's coming from someone who tends to shy away from technology.
You just have to experiment with the tool for a while —  running a search after search — for you to understand what's going on.
You'll do the same thing once you do figure it out, since running multiple searches will give you a better idea of which keyword to use.
5. Gmail
What's your record for most unread emails in your inbox? I bet you mine's higher.
Google Mail (Gmail) is Google's free email platform, boasting a smart inbox filtering system. This allows you to filter messages into various categories,  where you can choose to have them bypass the inbox totally, or just label them to be archived.
If you use the filtering system wisely, you can avoid trying to claim my title for the most cluttered inbox.
6. Google Docs
If Google Analytics is one of my favorite free Google tools, Google Docs is probably my favorite.
Google Docs is simple. It is a sharing platform — sharing documents, spreadsheets, presentations, drawings and tables with others online to view, download or edit.
I think of it like the Microsoft Office Suite on crack.
This free tool makes editing a synch. And it's perfect for remote work, or working with employees spread out geographically in multiple locations — Google Docs has allowed me to work with people on the other side of the world while sitting in a Dallas coffee shop.
I like this tool so much, I've downloaded the app on my phone.
7. Google Calendar
I know many marketing professionals who live by their calendars. Specifically, they live by their Google Calendars and the only way to get a meeting with them is by extending a Google Calendar invite.
This isn't because it's an exceptionally nice gesture on your part; it's because 1) people can share their calendars with other users and 2) Google Calendar alerts.
Google Calendar allows you to set up reminder alerts that appear as popups when you're logged in to your account. Mine appear usually one hour before a meeting.
But this is only the tip of the Google Calendar iceberg.
You can use Google Calendar to keep track of guest posting opportunities, Twitter chats, advertising expiration dates, editorial calendars, and the list goes on…
In Conclusion:
I'd just like to reiterate that this is not a complete list, but my personal short-list of free Google tools for digital branding.
There are many more tools to experiment with and choose from; I chose these seven because of my familiarity with the tools and for their applicability to digital branding and content marketing.
Be sure to let me know what free Google tools you use, as well as how you use them — to what end?